Customer Photos
Enough about us. We now bring you photos shared with us by our wonderful and talented customers.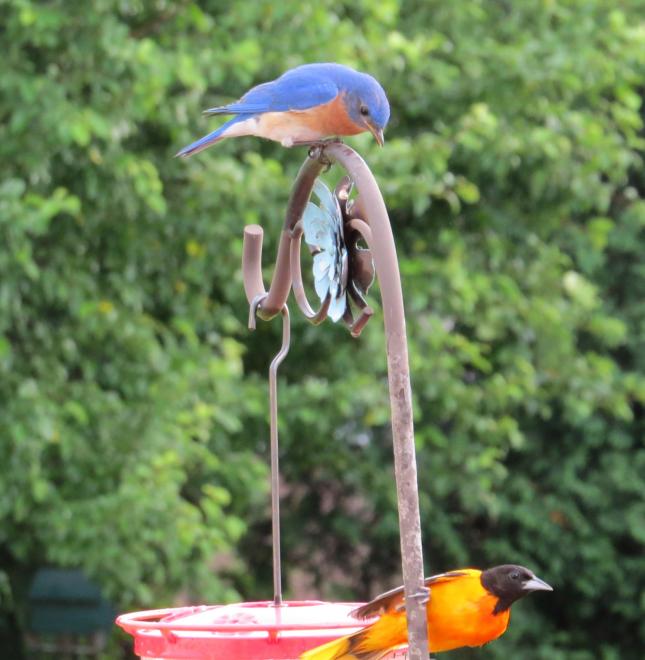 Caroline Perkins - All we can say is, "Wow!"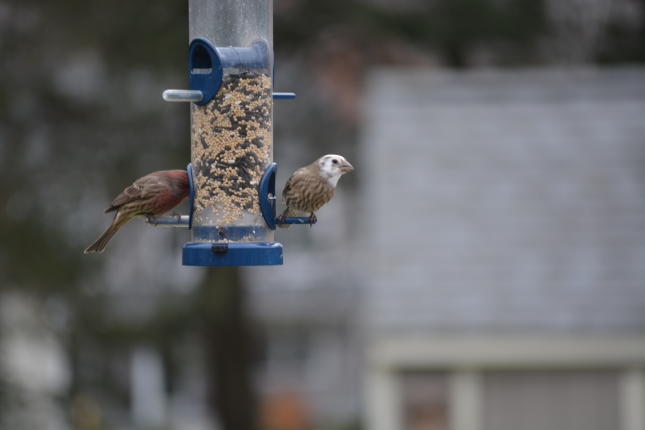 Greg Kaminski - White-headed female House Finch. A little mystery of nature.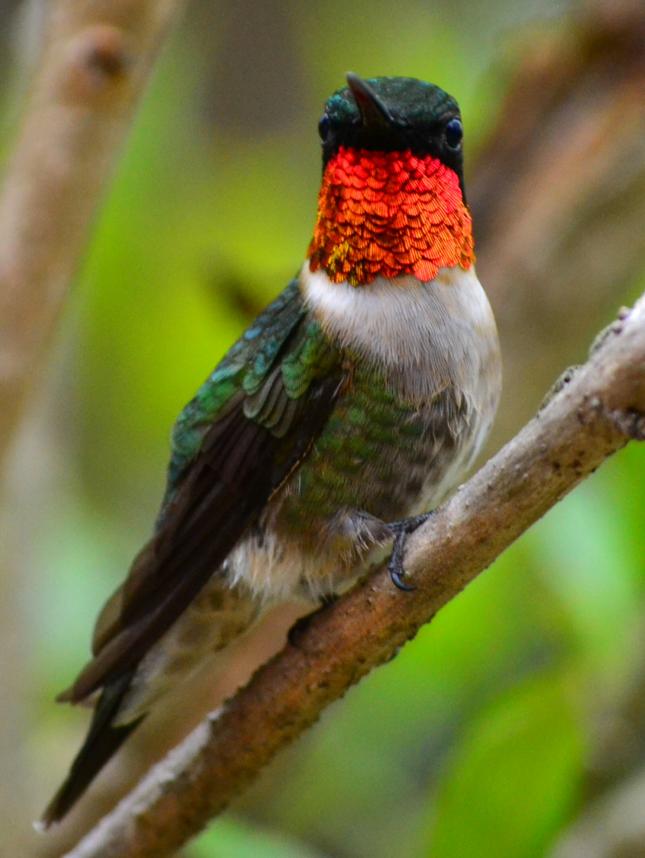 Ken O'Connor - Ruby Throated Hummingbird male. Again, "Wow!"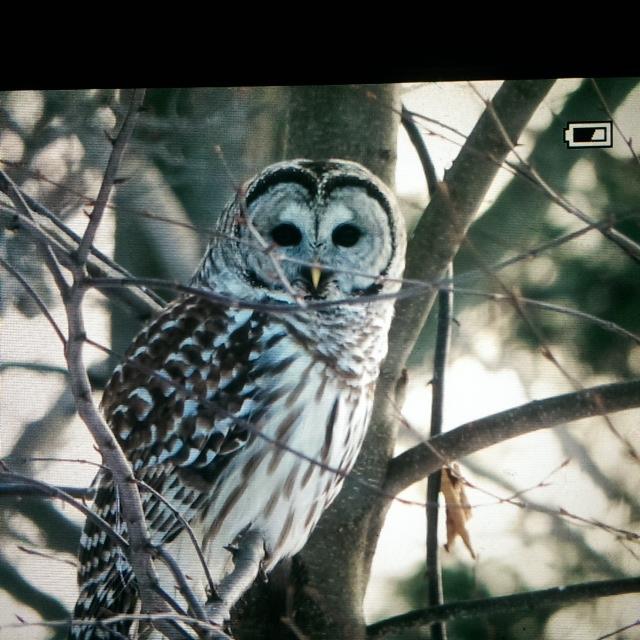 Heather Moscaritolo - Feel like you are being watched?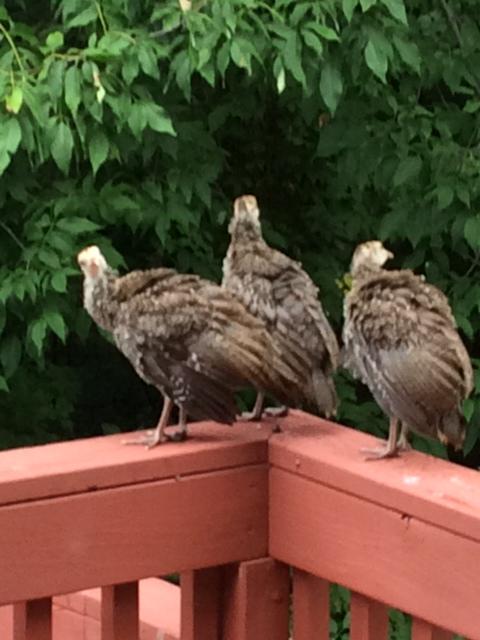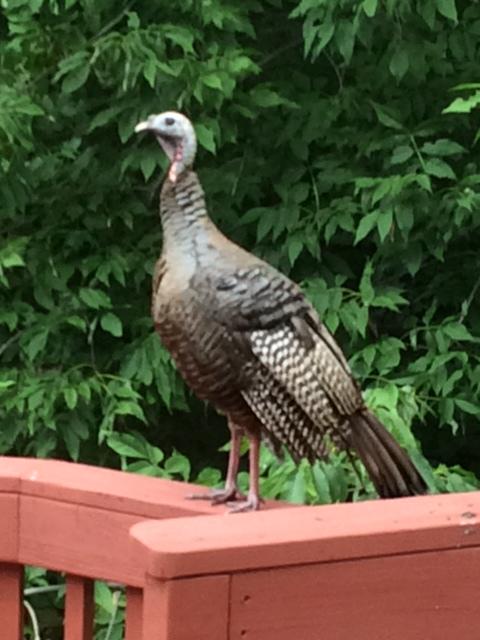 Richard Grayson - Looks like Mom and the kids are enjoying the view from his deck.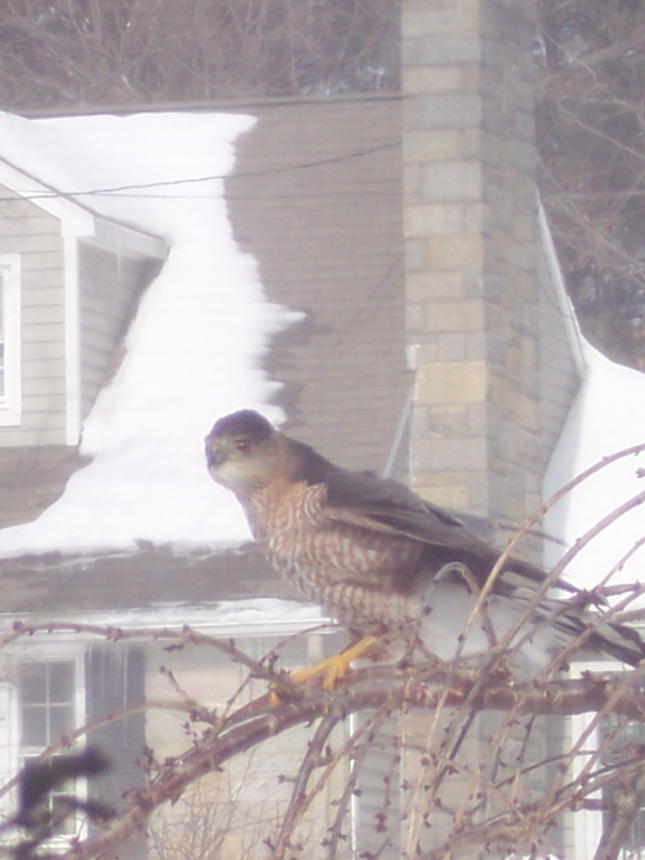 Michael Clark - This guy seems to be checking out the buffet.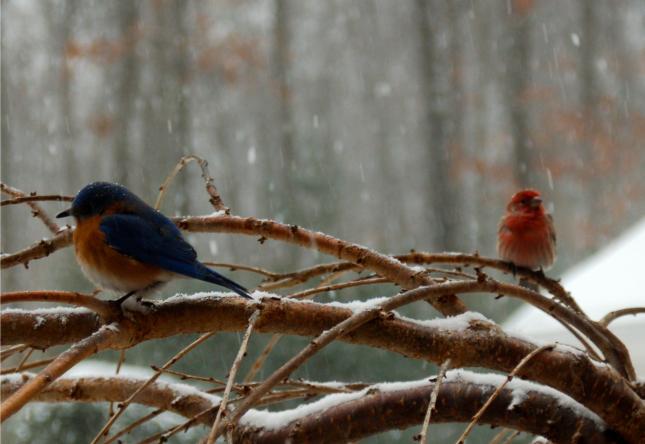 Tracy Crawford - What beautiful color on such a day!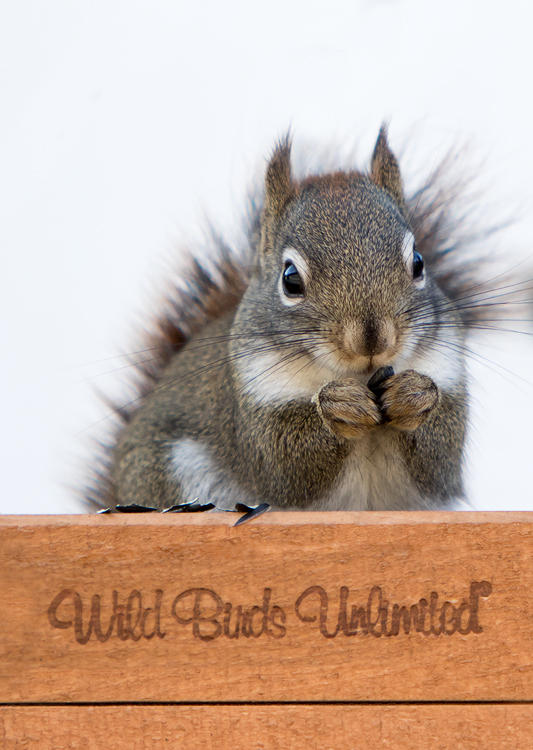 Lori & Thomas Malinski - One of my favorite photos of all time. How cute is this guy?!!!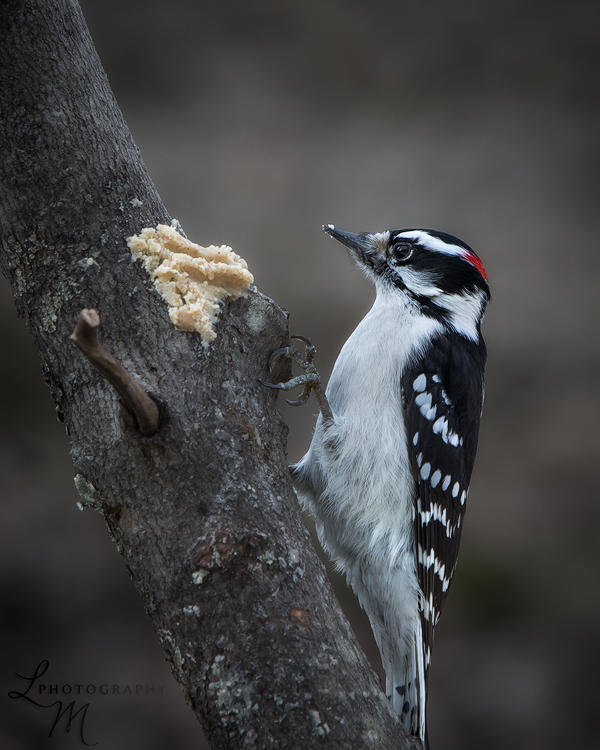 Lori Malinski - This little fella came to check out the Bark Butter!
Squirrel Baffled! Thanks, Brian!
| | |
| --- | --- |
| | Thanks to Victor Neumann for these beautiful photos. Look closely at the Red Bellied Woodpecker hanging on the feeder and you can see his tongue! |
| | |
| | |